Lori Summers MD, a board certified neurosurgeon, opened her practices in both Hammond and Covington in 2006. She earned her medical degree from the University of Missouri's Kansas City School of Medicine and completed a surgical internship at Northwestern University School of Medicine in Chicago. She then completed a neurological surgery residency and clinical research fellowship at Tulane University in New Orleans. She continued her training with a complex spine fellowship at the University of Florida School of Medicine in Gainesville.
Dr. Summers is a member of the Alpha Omega Alpha Honor Society – the only national medical society in the world. She is a recipient of the American College of Physicians Award of Excellence in Physical Diagnosis, and the Phi Beta Kappa Award of Excellence.
She belongs to the American Association of Neurological Surgeons, the Congress of Neurological Surgeons, Louisiana State Medical Society and St. Tammany Parish Medical Society. Dr. Summers has published numerous articles in the neurosurgical scientific literature during the past 15 years.
In addition, Dr. Summers is a Commander in the United States Navy Reserve and earned the Army Achievement award during her deployment in support of Operation Iraqi Freedom and Operation Enduring Freedom.
Dr. Summers is also involved in several animal rescue groups and has five rescue horses. She enjoys hiking, cooking and caring for her animals.
To schedule an appointment with Dr. Summers, please call: (985) 419-7767.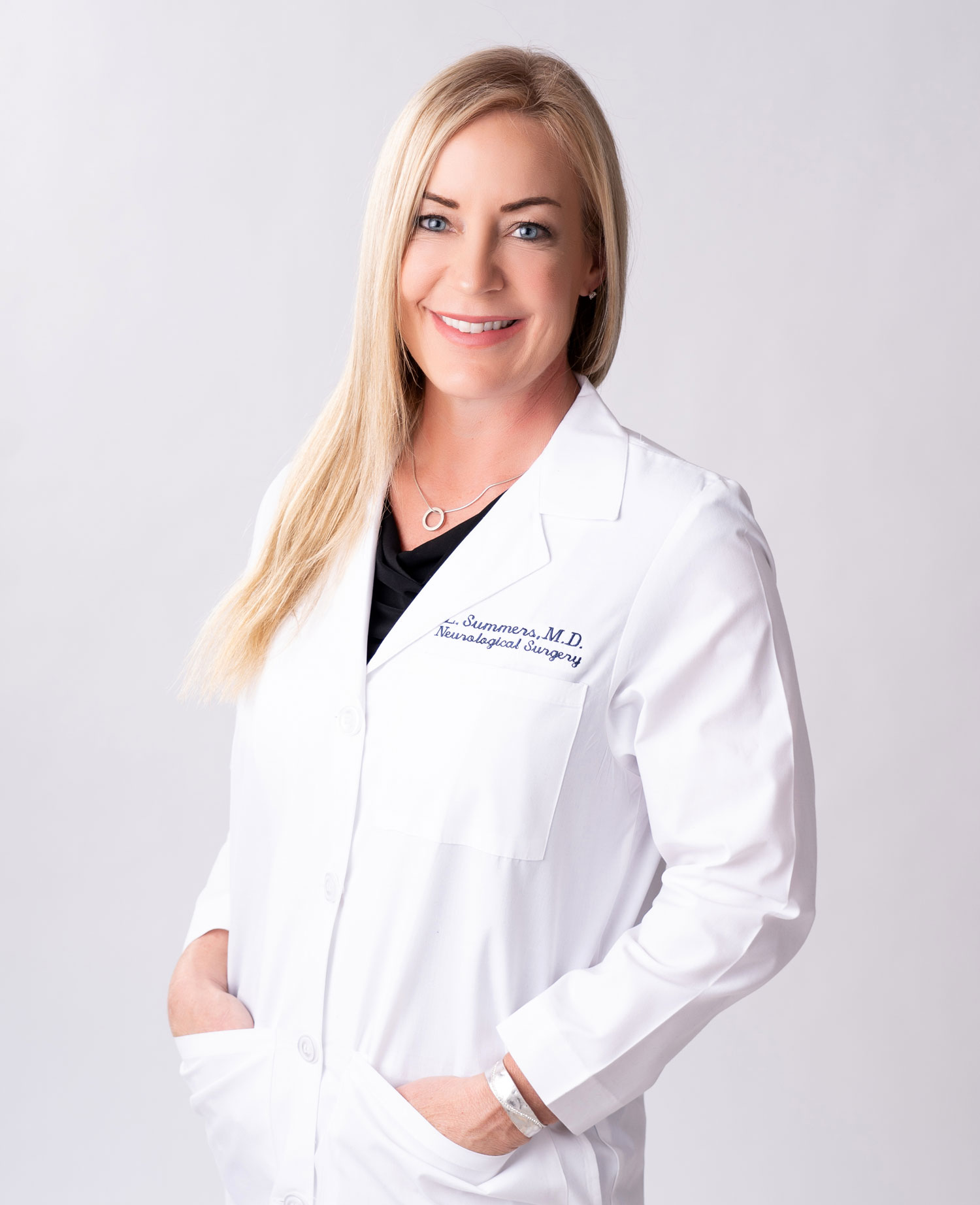 WHY CHOOSE A NEUROSURGEON?
A common misconception about neurosurgery is that neurosurgeons perform only brain surgery.  Neurosurgeons also provide the highest level of expertise in the treatment of spinal disorders.  In fact, the majority of operations performed by neurosurgeons are spine surgeries.  On average, most neurosurgeons spend about 80 percent of their time treating spine disorders.  All neurosurgeons in the United States are trained to diagnose and treat (surgically and non-surgically) disorders of the spine during a six to eight year residency program.  For those who go on to complete a post-graduate Spine Fellowship (Like Dr. Summers), they undergo focused and intense training on the spine for an additional one to two years.  Neurosurgeons are exclusively trained to perform procedures on the entire spine, including the spinal cord.  Many patients choose to take the extra measure of safety when undergoing spine treatment and choose a neurosurgeon.
 
Neurosurgeons complete more spinal surgery training than any other specialty.

Neurosurgeons are trained in treating diseases of the spine throughout a 6 to 8 year residency training program.

Neurosurgeons are the only physicians who treat the entire spine including the spinal cord.

Neurosurgeons spend about 80 percent of their time treating spine problems.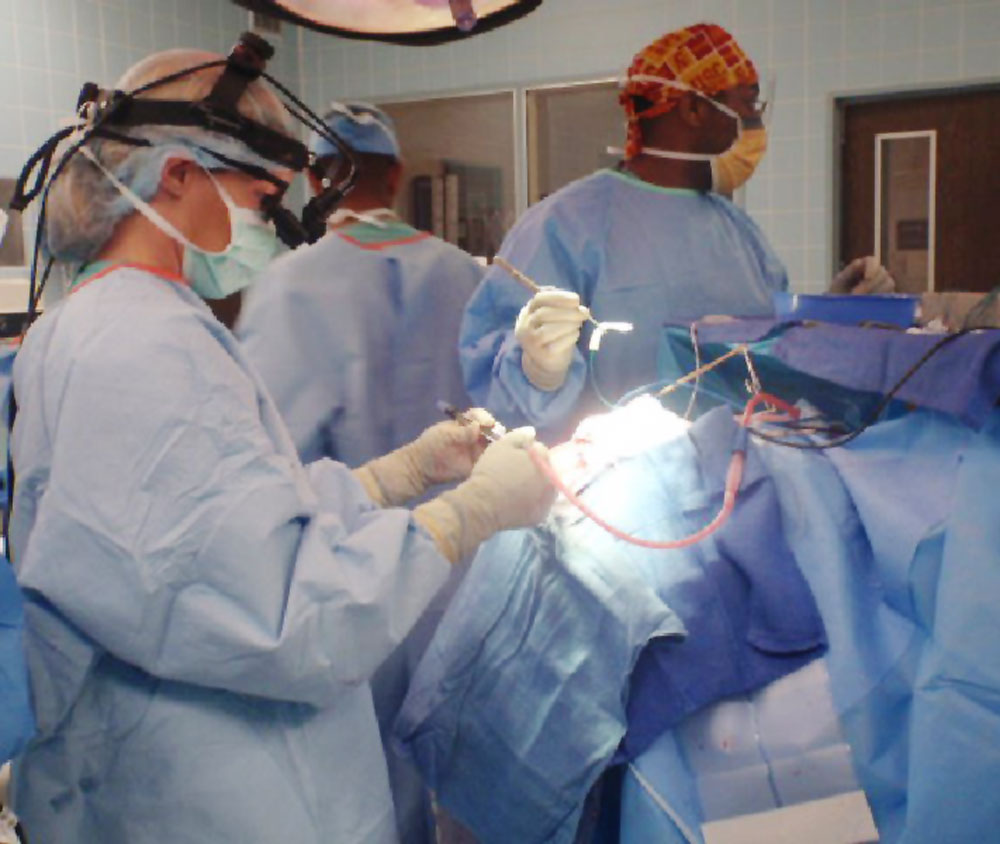 Cervical Stenosis

Cervical Myelopathy

Lumbar Stenosis

Spondylolisthesis

Lumbar Disc Herniation

Cervical Disc Herniation

Lumbar Radiculopathy/Sciatica

Degenerative Disc Disease

Spinal Compression Fracture

Spinal Tumors

Brain Tumors

Traumatic Brain Injury
To schedule an appointment with Dr. Summers, please call: (985) 419-7767.